To watch this show, create your account!
Sign up now
No contract. No Ads.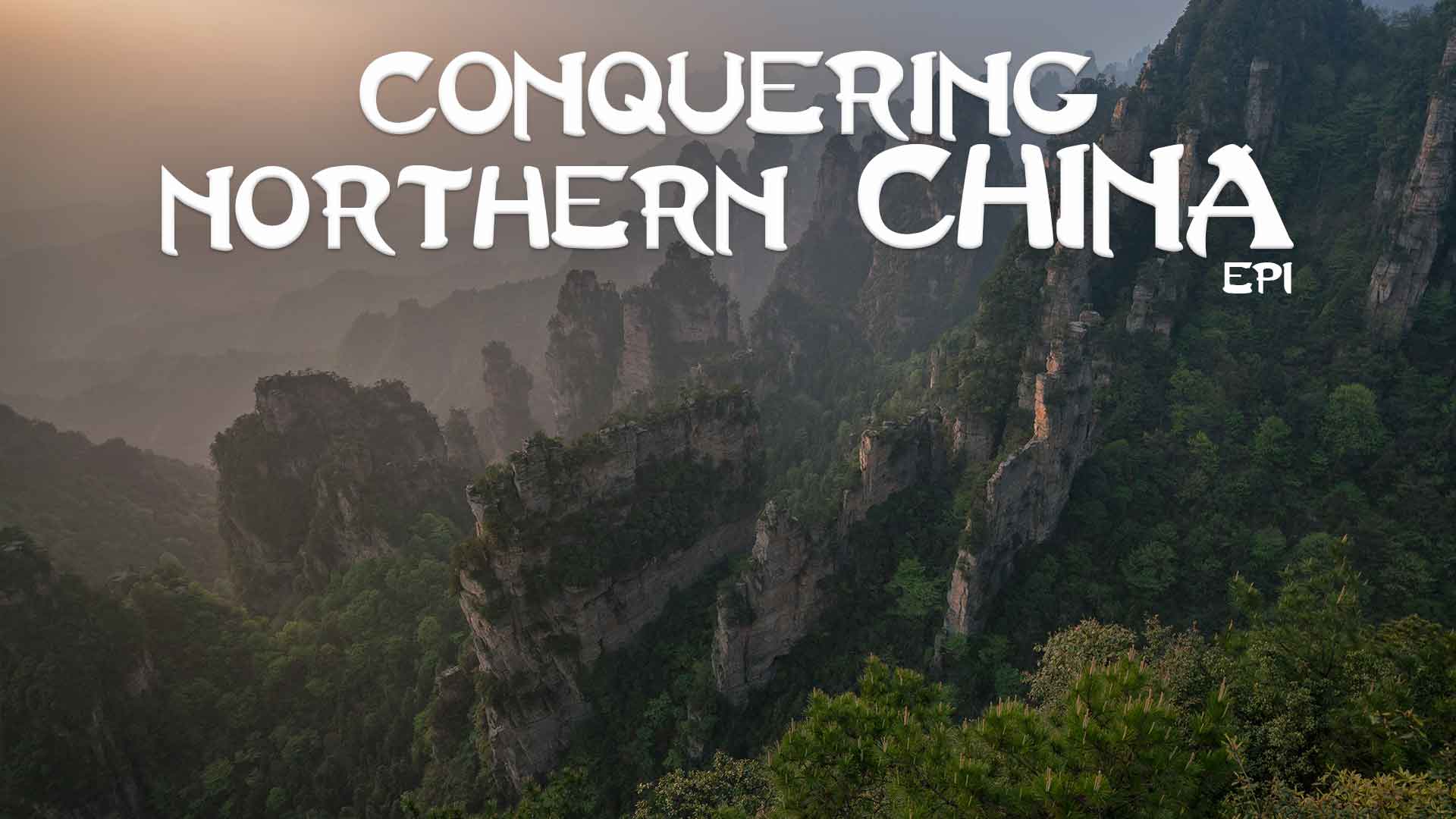 Sign up now
No ads . £4.99per month
Conquering Northern China | Season 1 | Episode 1
The Youtubers kick off their epic adventure, beginning in the capital city of Shandong Province, former German concession, Qingdao. Qingdao is famous for its beer, which is the most popular and most consumed beer in China. Winston and C-Milk taste it in a very unusual and traditional Qingdao way – with a straw out of a plastic bag. The next morning, before heading out of the city, Winston and C-Milk head to the Qingdao seafood market in search of another local speciality – a disgusting looking, wriggly sea worm nicknamed, the sea penis. After locating their slithery breakfast in a small underground section of the market, they head to a local farmer's restaurant to seek out a Qingdao chef to help them prepare the sea penis. The Youtubers get their hands dirty and bloody; tearing out the guts and inside's of their unappetising meal. Unfortunately, the flavour is just as bad as it looks, and Winston and C-Milk squirm as they try to keep the down the sea worm as it continues to move as they chew it. Finally on their bikes, the Youtubers head to Fushan Mountain in search of hidden pre World War 1 German war tunnels. The Germans built the tunnels when Qingdao was a German concession, and they were later occupied by the Japanese during World War 2, and finally taken over by Mao Zedong and used as weaponry storage. Inside the tunnels, large huntsman spiders, Japanese markings and strange insignias carved into the stairs, greet the guys before they reach a lookout point with an impressive view of the Bohai Sea. The Germans used these lookouts to watch out for the British. 300KM north of Qingdao, and Winston and C-Milk's next stop, is the sleepy seaside village of Rongcheng, famous for its seaweed-roofed cottages. When they arrive, their host and village leader, Mr Qu, greets the guys with a warm welcome. He introduces them to one of the village's largest industries - oyster farming. Winston and C-Milk are shown the whole process that begins with oyster larvae being placed onto broken shells, which are then hooked onto ropes and placed into the sea to mature. Winston and C-Milk head out to sea with a local fisherman and drag up lines of fully matured oysters and take them back to Mr Qu's quaint seaweed-roofed cottage to enjoy. Here, Mr Qu explains that the houses are no longer built due to the overfishing of seaweed, but the ones that still exist are maintained and protected by the government. Finally, the Youtubers head to Yantai, a port city where they take a ferry out of Shandong Province, reflect on what they have experienced in a Province neither of them had visited before, and head towards Liaoning.
Comments
Associated contents